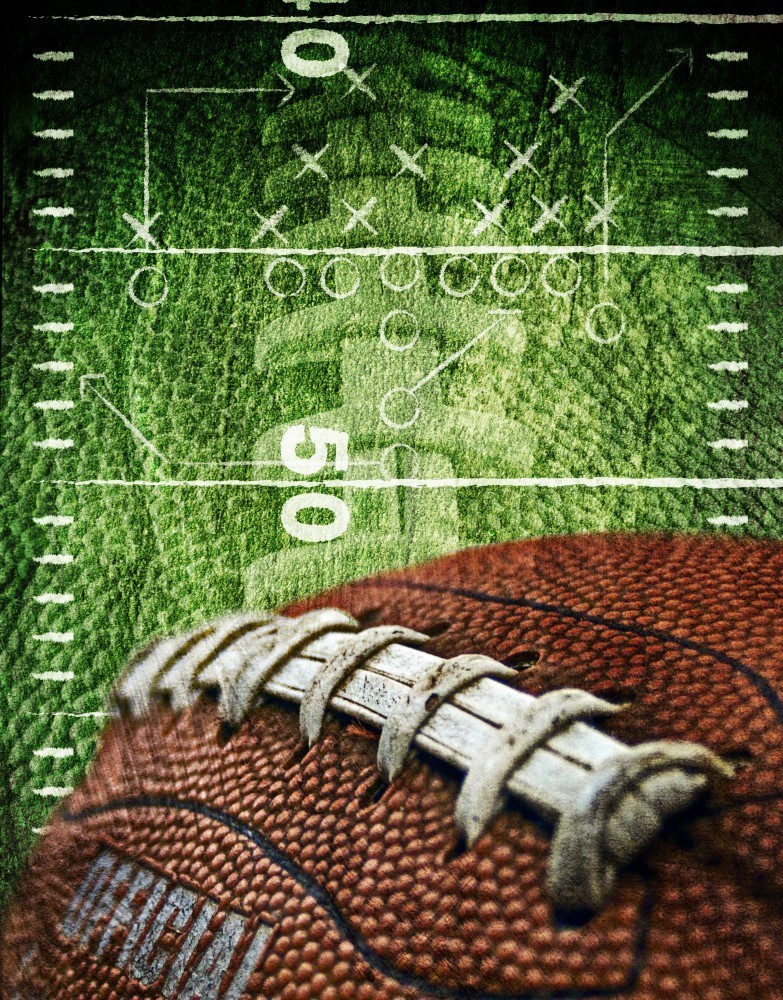 In an effort to prevent the spread of the COVID-19 virus within our staff and student body we are asking all parents/guardians, and all employees to notify our designated Point of Contact immediately when the following occurs: • Someone in the household has tested positive for COVID-19. • Someone in the household has been identified as a Close Contact to a positive case of COVID-19 and is requiring quarantine and/or recommended to be tested for COVID-19. • Student attending on -site and employees who are being tested for COVID-19. If symptomatic, student/staff should remain in quarantine pending results of their COVID-19 test. Please call Lindsey Stokes at (870) 286-2015 ext. 247, or email information to
lindsey.stokes@dierksschools.org
. Thank you in advance for your cooperation. Together we can help keep our Dierks School District family safe, healthy and ready to learn during this unique time.





Parents of the Dierks School District, Please take time to fill out this survey by July 13th through the following link concerning your intent as a parent for the 2020-2021 school year. This is vitally important as we make decisions in planning.
https://forms.gle/kwXZRLQiRSbVZZEo8

Information regarding the opening of the 2020-2021 school year.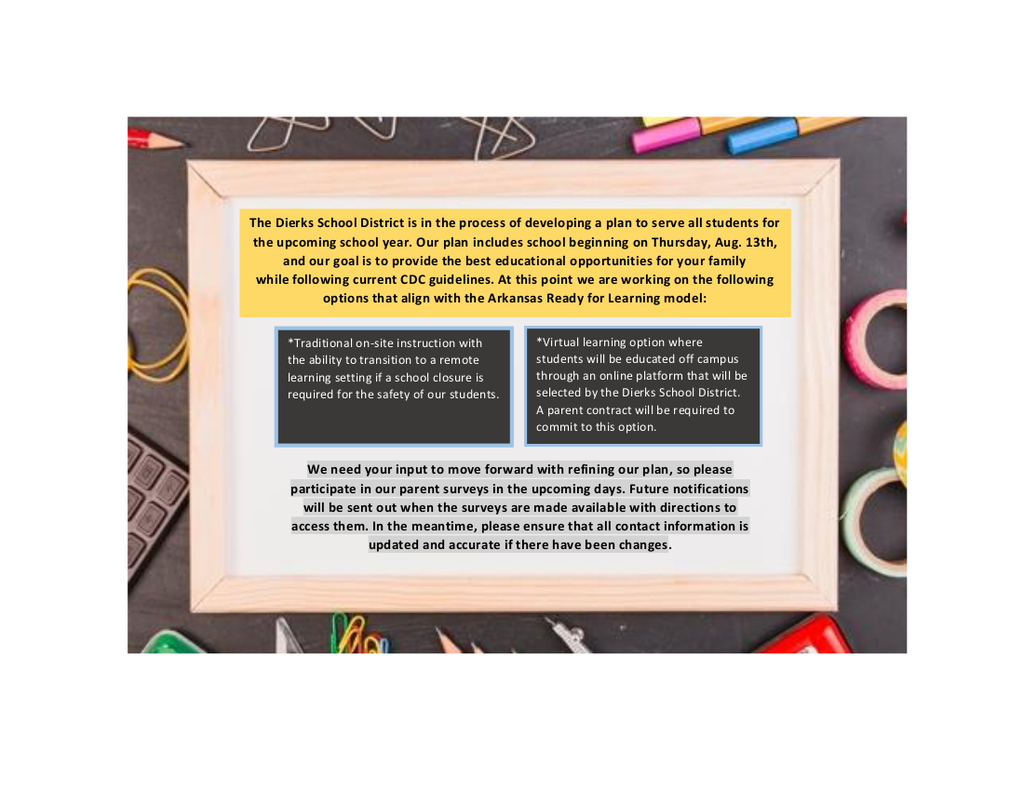 All student activities in the Dierks School District are postponed until further notice.

The Dierks Outlaw baseball team would like to thank Mark Jackson and First State Bank of Dierks for the generous donation for a new outfield fence at the baseball field. First State Bank logos have been ordered and will be placed on the fence. Thank you for your continued support for our school and the students in our community.